MISSISSIPPI MISSOURI WALKING MY ANGEL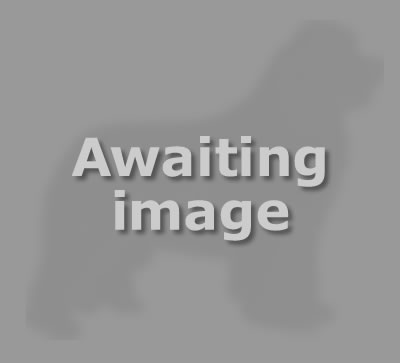 Info
| | |
| --- | --- |
| Pet Name: | Hugo |
| Sex: | Male |
| Colour: | Black |
| Date of Birth: | 23 February 2022 |
Health Info
Hips:
Elbows:
Heart (test date):
Grade 0. Echo doppler Normal 1.74m/sec (14/04/2023)
Cystinuria:

---

We do our best to verify health data, including checking the following databases;

However, we cannot guarantee the validity or accuracy of all data as some is collected from unverified sources such as breeder web sites - see the disclaimer in the page footer.
---
Owner
Mark Drakeford
---
Breeder
---
Pedigree & Relatives
OFFSPRING
No offspring currently recorded for this dog.
---
NEAR RELATIVES
---
Show Results
UK CHAMPIONSHIP SHOW RESULTS
UK BREED CLUB OPEN SHOW RESULTS
Note: Only 1st, 2nd and 3rd plus Best Dog, Best Bitch, Best Puppy and BIS results are shown. Minor placings, Best Colours, Best Veteran and Brace results are not recorded.

| Date | Show | Class or Award | Judge (Affix or info) |
| --- | --- | --- | --- |
| 25 February 2023 | The Newfoundland Club (Open Show) | Third in Junior | Mr. Gavin Robertson (non-breed specialist - Soletrader) |
| 13 May 2023 | Southern Newfoundland Club (Open Show) | First in Junior | Mr. Mark Cocozza (non-breed specialist - Freecloud) |
| 15 July 2023 | The Newfoundland Club (Open Show) | Second in Junior | Mrs. Suzanne Blake (Sandbears) |