Text updates here
Text updates here
Welcome
UK Newfoundlands Info is a non-commerical 'enthusiasts' site built and maintained by Paul and Alison Dodd. It is completely free for everyone to use and to contribute to and there is zero advertising (apart from a couple of discreet links to Paul's own photography web site), no 'pop-ups' and no hidden agenda.
Over the period of fifteen years since we first launched this site it has evolved to include much more information and functionality. Official UK Working Test passes (this is a working breed, after all) are now included in dogs profile pages when the results are published or we have had confirmation from their owners - we are behind in entering those results.
The site and database are constantly being updated and expanded so we hope you will enjoy browsing, find the information useful and re-visit often.
Additions and amendments
We are keen to add new photographs, dogs and critiques so if owners, breeders or judges are able to contribute those, we would be delighted to hear from you. Health information is really important so details of hips, elbows, hearts and cystinuria status is appreciated. Should you spot any incomplete or incorrect information, please let us know so that we can put it right. You can email Paul@Dodd.co.uk.
New Champions in 2023
Congratulations to the breeders and owners
---
Top Winners in 2022
Joint Top Winning Newfoundlands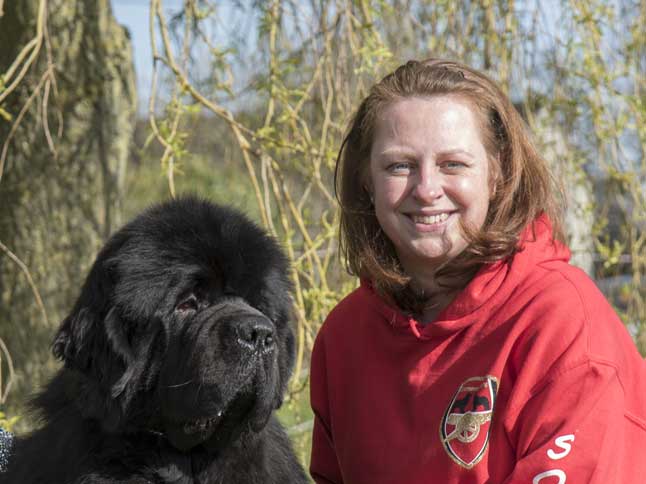 "Hiccup" (Joint top winning Newfoundland 2023) with Claire
Gunnersnewfs
Claire & Darren Baldock